Utah Swim Academy
EMPOWERING PARENTS & CHILDREN WITH WATER
Our Purpose And Passion:
Saving Lives, One Person At A Time!
COVID-19 Public Health & Safety Guidelines
Utah Swim Academy would like to announce that we have taken several steps to ensure the health and safety of not only our students, but of our instructors and parents/guardians as well. We have increased our strict protocols in maintaining a clean learning environment for our students in the pool in addition to continued cleanings of the perimeter & exterior pool area.


Because of this, we feel comfortable with our decision to remain open during our typical business hours. Neither the State of Utah, nor Utah County issued a lockdown, however we are prepared and will of course honor any lockdown if a decree is given.
​
The CDC has stated that there is no evidence that COVID-19 can spread to humans through the use of pools, hot tubs or water playgrounds with proper operation, maintenance, and disinfection (e.g., with chlorine and bromine). You can view what the CDC says about the Covid-19 virus and swimming pools if you click on this link: https://www.cdc.gov/coronavirus/2019-ncov/php/water.html
The following are a few new policy changes we have made based on the social distancing protocols that have been recommended by the CDC and other federal health agencies. Please take note of the following changes and help us in the effort to keep everyone involved happy and healthy.
• Be extra cautious if your child or any other family members begin to show symptoms of any illness. If you become symptomatic in any form, then please stay home and we will accommodate you to get your lessons rescheduled.
• To limit the amount of people inside the pool area at any given time, we ask that parents/guardians wait outside of the pool area until the completion of their scheduled lessons. You are free to wait outside in the yard area, in your vehicle or elsewhere as long as you pick up your child at the conclusion of their lesson(s). We also ask that siblings play/wait outside of the pool area as well.
• Our instructors have been notified to try and adhere to the CDC's social distancing guidelines. With less people in the pool, our instructors can stay six to eight feet apart from each other during lessons. We ask that you participate as well, whether you're dropping off your child or waiting outside until their lesson is complete.
​
• Please help in our efforts to keep the pool area clean and sanitized. Dispose of food, garbage or other germ-spreading items in the pool area and make sure that your children are clean before entering. Please feel free to use our bathroom areas to wash you and your children's hands before & after lessons.
Please feel free to relay to us any other concerns/recommendations you might have about how we can keep our pool clean and virus free. We will remain open to all those who still wish to participate in their lessons, but we will also do our best to accommodate those who have concerns about bringing their children or those who have been affected by the COVID-19 virus.
Best wishes and happy swimming!
-The Utah Swim Academy Team
Our Promise To You
Our program has stood out above and beyond all others year after year. Why? All of our lessons are private, so your child will receive one-on-one instruction in an undisturbed setting. Your child is unique and so are their learning needs and abilities.

To personalize each lesson, our instructors personality profile their students and customize the lesson plan to best benefit their student. You will see progress almost immediately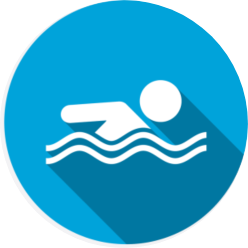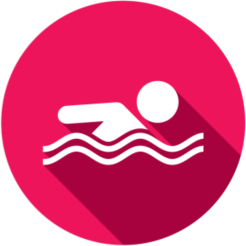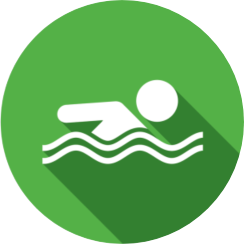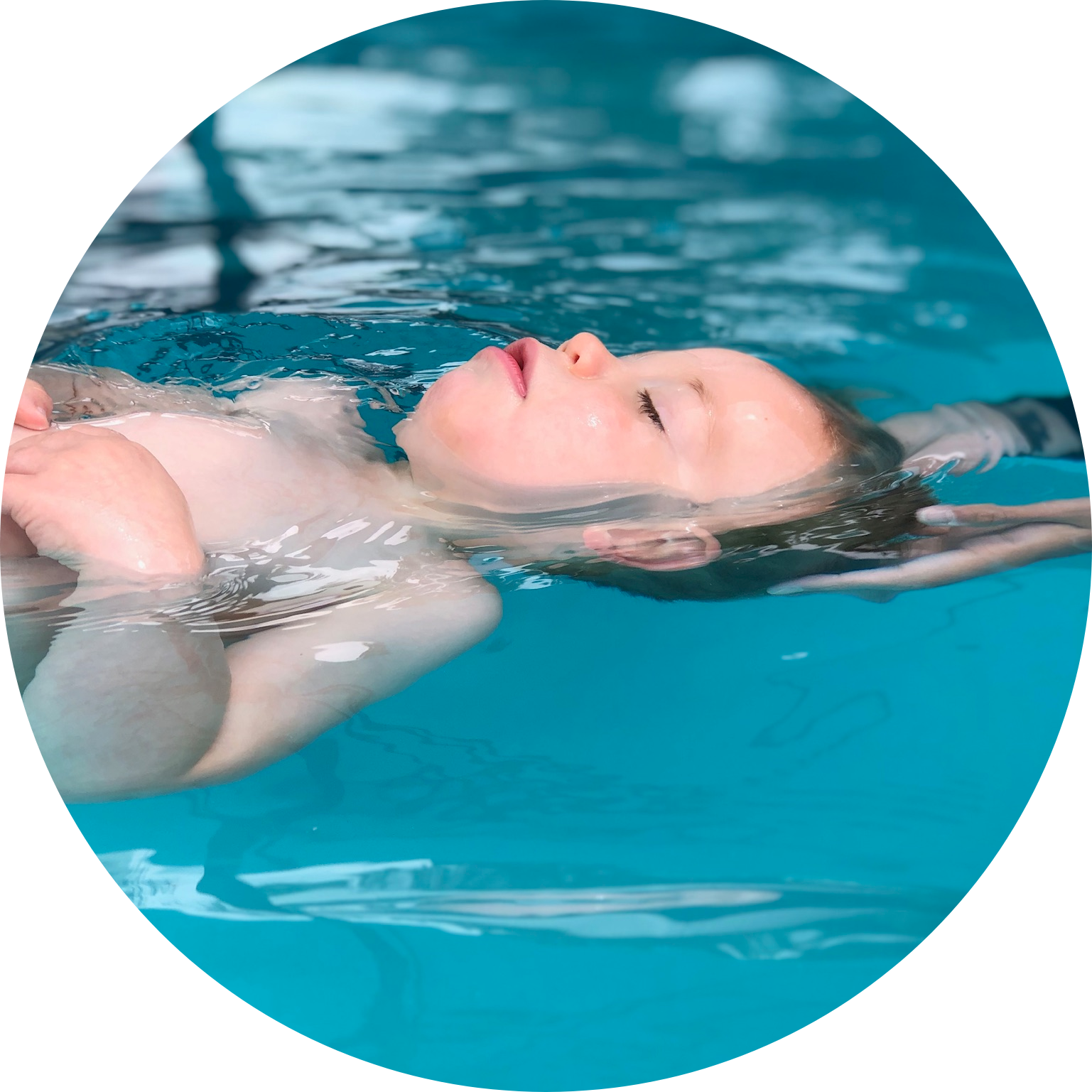 Infant Lessons
You can start your infant into survival swimming lessons as soon as 4 months old! We typically like to see little ones when they are starting to sit assisted or unassisted.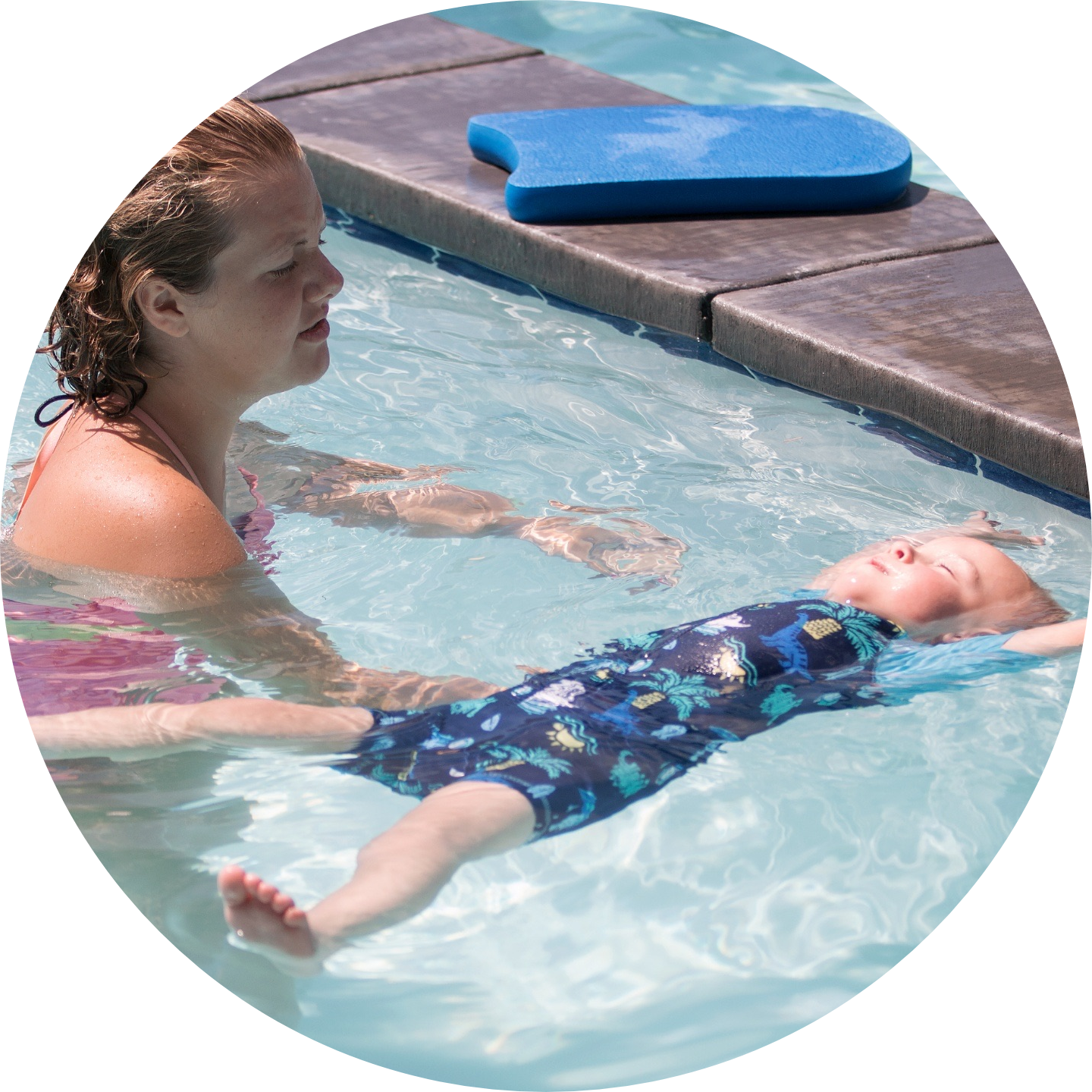 Toddler Lessons
Toddlers make some incredible little swimmers! We consider our toddler program to start at the age of 1 to 3 years old. During their lessons with us, we will focus primarily on survival skills.
Stroke Work
No matter your child's age, they can begin learning strokes. In our program we always test a child's safety skills and then move them into this lesson plan. ​They begin learning Freestyle and Backstroke. Then Butterfly, Breast Stroke, Flip turns and Racing Dives.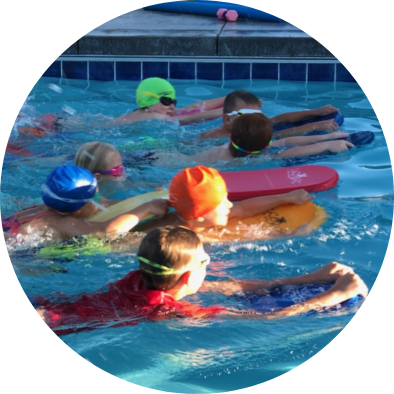 Swim Team

This group is designed to assist children with the transition of private swim lessons to a non competitive sports team. This teaches kids to swim with others and learn how to perform on a rec center team or competitive team.
The Perfect Fit


The most unique thing about our program is the aspect of personality profiling that we incorporate into each lesson. Every child learns differently, because of this, our instructors will tweak the lesson to best cater to your child's individual needs. You know your child best, so based on these characteristics, we can help you find the best fit when it comes to our instructors.
There's Not All Bad News Out There!
Some Positive Stories That Most Of The Media Are Not Sharing:
In structuring the perfect 20 min lesson, we incorporate newer more effective ways to teach. One of the principles in how we teach is in harmony with a method used by "The Child Whisperer".
This method teaches about the 4 different energy types (as shown below) of children/people. I am very interested in energy work and knew this was the cherry on top. Now we can "read" a child's energy and know exactly how to teach them because while everyone is unique, they have similar tendencies. What we have found over the last few years is greater success in teaching everyone and it all starts with love. We love what we do, we love the precious children that come to us and the parents for trusting us with their littles.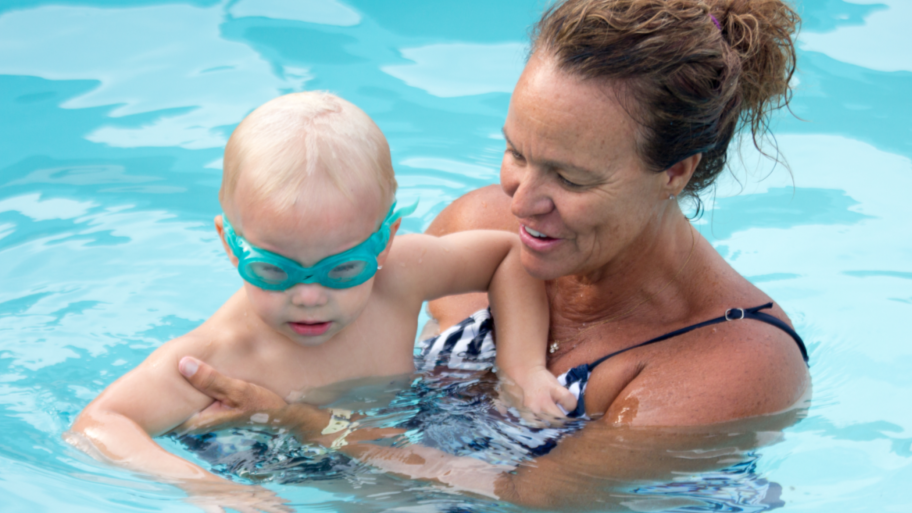 Our Approach
Utah Swim Academy was founded by JoD Jones in 2005. A family owned and operated business that specializes in infant survival swimming, special needs water therapy, and fun for parents and children. We have assisted thousands of children, teens, and even adults learn to swim. We take care to personalization of each lesson to each student. We quickly assess each students swimming acumen and develop a personalized program for each one. Our one on one approach creates measurable results with each lesson. When absolute safety is achieved, students gain confidence, parents are ecstatic and all leave fulfilled.
Our Story


It all started for me 25 years ago when I had 3 girls under 3 and loved the sun, pool, and beach. I knew I couldn't watch all 3 of them so I picked up a book called the Baby Swim Book. I read what they did and thought I would never do this unless I could do it with my own kids. Around that time I was teaching for the Red Cross which put me in their advanced training to teach Water Safety Instructors and Lifeguards how to swim correctly and save lives. What I noticed was that nobody actually taught this… let alone Red Cross! So I taught my babies to swim before they could walk and felt comfortable enough to enjoy the water without worrying about my children.
Selecting

The Perfect Teacher
​
Begins At Knowing Your Child's Personality

The below Types of Personalities are from the book "Child Whisperer" from Carol Tuttle
See also: https://cw.liveyourtruth.com/
Fun Loving, Social, Spontaneous, Easily Distracted?
Your Child needs an instructor that will keep them on task but still makes things fun during their lessons!


This Is Type 1
Sensitive, Calm, Soft Spoken, Shy?
Your Child needs an instructor that can reassure them during this experience and be extra loving!


This Is Type 2
Determined, Independent, Busy, Stubborn?
Your Child needs an instructor that will keep them on track & not allow them to control the lesson.


This Is Type 3
Intellectual, Exact, Serious, Logical?
Your Child needs consistency, and an instructor who can do more explaining during the lesson.



This Is Type 4
Click Here To Learn About What To Expect For The First Lesson
OUR TEAM
Read more about our amazing instructors and match them up to your child's personality
UPDATE
Case Study:

Lake Powell Almost Tragedy
I moved to Utah in 2002 and started teaching public swim and diving lessons.

That first summer a mother asked if I would teach her children privately. I had never even thought of private lessons but thought I could give it go. That was it! I found the missing link! All my knowledge of strokes and survival swimming clicked.

What solidified it for me was again that first summer another mother with a 3-year-old took 10 lessons from me before going to Lake Powell.

The mom called me the following Monday in tears thanking me for saving her baby. I asked how I managed to do that and she told me the story…
It was dinner time, she had taken off the lifejacket that was always on her 3-year-old unless eating and sleeping.

She turned to finish up dinner preps when she noticed Makalaya was missing. They searched the houseboat and came up empty.

Far off in the distance, they heard a faint cry. It was Makalaya on her back floating next to the rope that held the inner tube about 50 yards out. What they gathered was she fell in going for her toy and rolled to her back and floated until she hit the rope.

Both us in tears marveling at how simple but so profound. She said she would have been having a funeral today if it weren't for my teachings. That was it for me. I found my purpose and passion. Saving lives, one person at a time.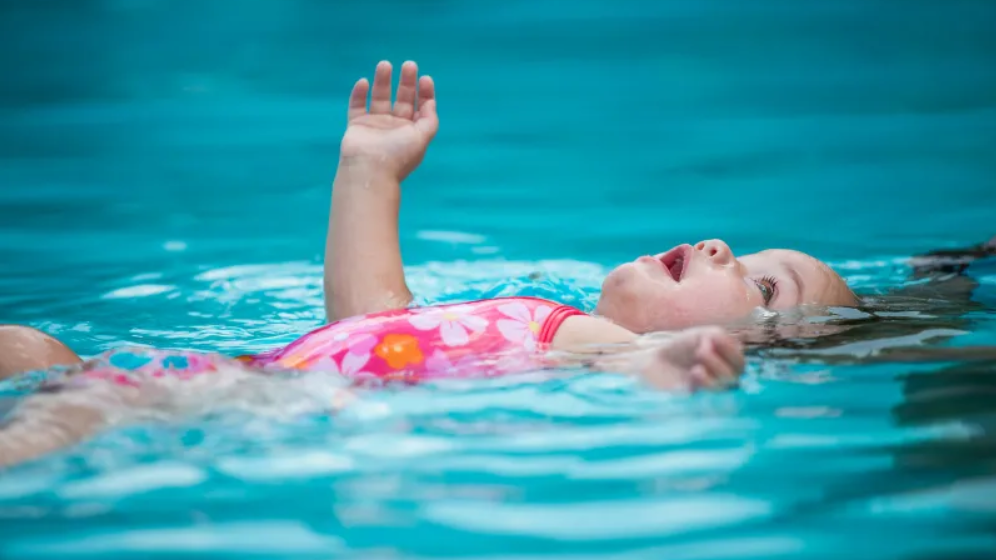 Schedule Your Child's Swim Lessons Today!
Our Indoor Swimming Pool Allows Us To Teach Year Round!
Some Common Myths About Swimming Lessons For Kids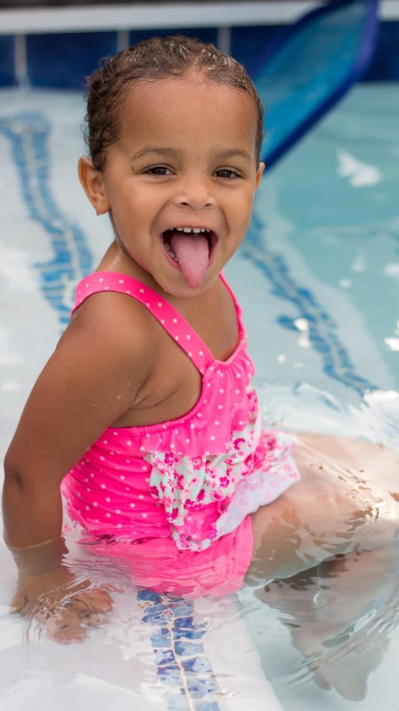 Myth: Babies can't swim.
Actually, babies as young as two months old can learn to be in the water. Infants are born with natural swimming instincts that makes them take to water very easily. Our baby swimming lessons are some of the most popular lessons we offer. They also save lives, too: imagine if your baby starts taking his or her first steps, and the next week escapes your clutches and toddles straight into your backyard pool! This is a parent's nightmare. But if your child has been having swimming lessons with us, he or she will know exactly what to do to get back up to the surface, keep breathing, and get safely to the side of the pool.
Myth: My child can't swim.
All children can learn to swim. Some kids start with physical difficulties, some kids have severe phobias, and some kids have learning disabilities. They can all learn to swim. Some kids may be able to achieve more in the water than others, but every child has the ability to be in the water safely and to have fun.
If you have been told that your child cannot learn to swim, you were talking to an instructor who either did not want to or did not know how to help your child. But we love helping kids who are really struggling to become confident in the water, and we specialize in teaching kids with special needs.
Myth: Swimming lessons are just for the summer.
We have a heated indoor pool, so kids can swim all year long. It is much better for kids to continue swimming lessons all year long instead of stopping and starting, like summer-only lessons do. The water is chemically treated and clean, and kids are a lot more likely to catch a bug from their friends at school than from the water in our swimming pool. We take pride in the fact that our pool water is always crystal clear which invites a welcoming environment.
Learn How To Find The Best Swimming Instructor For Your Child
Hear What Customers

Like You Are Saying About Us:
Tara S.
I recommend you all the time. The instructors my kids had were always extremely patient even when they screamed the whole lesson!! Now my kids LOVE to swim.



Here's A Few More Of Our Swim Mom & Dad Reviews
(Hover over the review icons of each review to verify authenticity)



Let Us Teach Your Children Life Saving Skills Year Around!


Office Hours
Monday 8:00AM-6PM
Tuesday 8:00AM-6PM
Wednesday 8:00AM-6PM
Thursday 8:00AM-6PM
Friday 8:00AM-6PM
Saturday Varies
Sunday Closed